The
Type
column shows the standalone
SERP Features
, such as Featured Snippets, Sitelinks, Top Stories, Images, Visual Stories (for mobile), etc.
The
Snippet
column shows the
Organic SERP Features
, such as Reviews, FAQ, How-To, Q&A, Indented URLs, Image Thumbnails, or AMP (for mobile).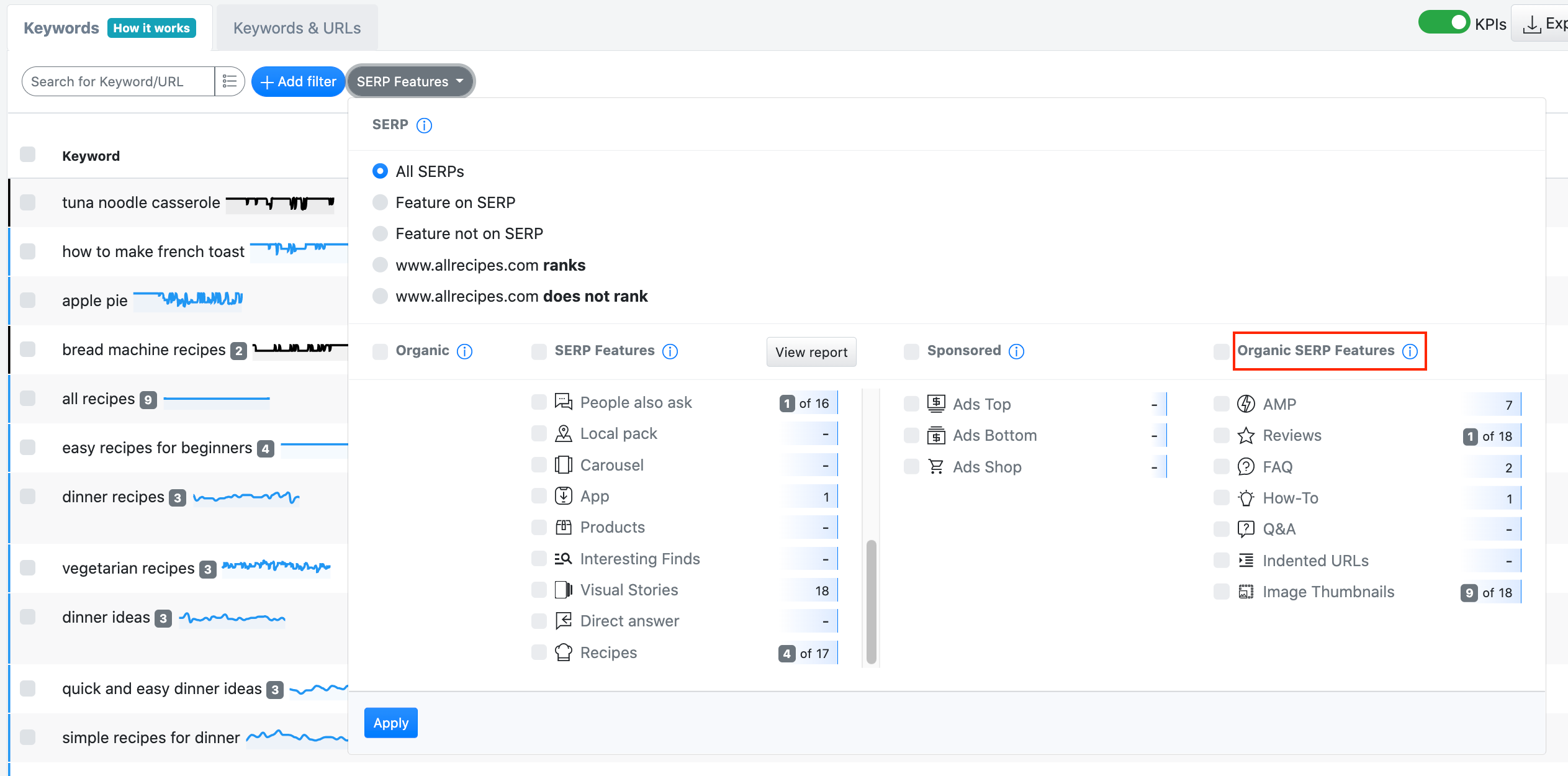 💡
The Type & Snippet columns in the export files will be populated only if the keyword & website combination owns a certain type/subtype of search result.
When compared to the UI, the
SERP Features
column is showing the data from both the Type and Snippet columns.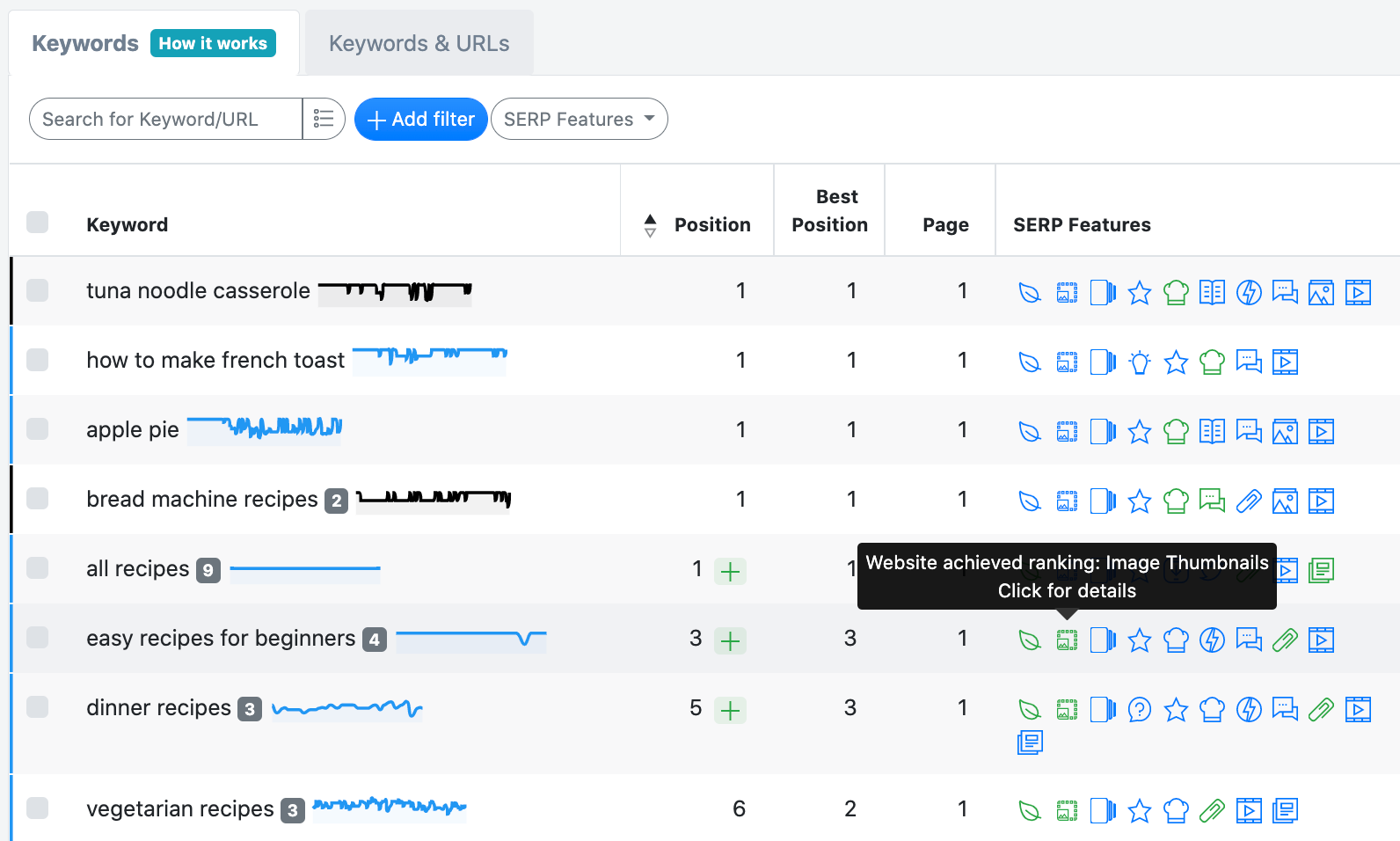 If the selected website achieved a position in SERP for a particular keyword its associated icon will be colored in green. Otherwise, all icons will remain blue.